What is Garbage Disposal?
The installation of Food waste disposer is the perfect complement to a modern kitchen and the busy American lifestyle.
A garbage disposal unit installed under a kitchen sink. A garbage disposal unit also known as a waste disposal unit.
Garbage disposer is a device, usually electrically powered, installed under a kitchen sink between the sink's drain and the trap.
The disposal unit shreds food waste into pieces small enough to pass through plumbing.
Garbage disposers are a true evolution in how we manage kitchen food waste.
Give Us a call
book online
Coupons Deal
Service: Plumbing Maintenance
Out Include: 
Get One for 15% Off
15% Off For Order plumbing Service Online
Garbage Disposal Repair Help.
To fix a garbage disposal that doesn't work:
Push the reset button on the bottom of the disposal and then try it again.
Make sure its cord is plugged into a working electrical outlet or hardwired to an electrical box. If necessary, reset the circuit breaker that supplies electrical power to it.
Blades stopped moving when powered on

Will not power on

Odor from the drain

Water leaking under the sink

Makes a loud noise
Garbage Disposal Repair Has Become a Passion.
Our reputation has been built upon providing a great, honest service that everyone has come to depend on. Over the years, garbage disposal repair has become a passion of ours and our large team of technicians share the same vision as us which centers on a customer-oriented experience. When it comes to garbage disposal repair, there is no better service than us, and we're not just saying that, our customers tell us all the time.
We service all major home appliances including the following:
Dishwashers

Dryers

Garbage disposals

Microwaves

Ovens

Refrigerators

Stoves

Washer
Location
Address: 2716 SW 55th St, Fort Lauderdale, FL 33312
Service Hours
M-F: 8am – 6pm
Weekends: Closed
Plumber On Wheels saves the day, yet again! We thank them for always being there when we need them. From helping assist with a sprinkler pipe bursting, to re-piping an entire bathroom for a Tenant and everything in between, we can always count on Plumber On Wheels. The service manager, David, is great and has gone above and beyond to meet with Tenants to explain the issue and repair process. We are very thankful for our partnership!
Evolution® 200 disposer
Top of the range, the Evolution 200 features three stage grind technology and our quietest technology.
It's our most powerful and quietest model. Don't worry about what you can and cannot grind… the Evolution 200 grinds all food waste. Full stop.
Product Features
Premium technology for everyone, especially those who enjoy entertaining regularly
60% quieter than standard models
Three stages of grinding – grinds all food waste for the finest grind
Built-in air switch (in polished chrome or brushed steel) accessory for easy installation and added convenience
Power booster circuit with micro-processor increases torque to tackle the most difficult to grind foods
Stainless steel grind chamber (1,180ml) and stainless steel superior grinding elements handle all waste
Stainless steel strainer basket and plug
Auto-reverse action for extended product life and trouble free operation
6 year parts and labour guarantee
0.75hp
InSinkErator® Sink Baffle
InSinkErator® Sink Baffle / Mounting Gasket / Flange.  The Baffle causes running water to pool in the sink opening resulting in a thin "water dam". This acts as a cap on the disposer reducing the amount of noise that comes up through the sink opening, particularly with the Evolution 100 and 200.For use with models 65+, 66, Evolution 100 and Evolution 200.  It is removable in all three models to assist with cleaning.  Fits into top of sink.
InSinkErator® Square Waste Adapter
InSinkErator® Square Waste Adaptor.  For use with sinks with square waste.  Measurement of waste 115mm x 115mm.  Fits all InSinkErator Food Waste Disposers.
InSinkErator® Extended Mounting Flange
InSinkErator® Extended Mounting Flange / Collar. Suitable for a sink with a thinckness of 18mm plus.  Use with all food waste disposers.
InSinkErator® Button & Tube Kit
InSinkErator® Airswitch Button and Tube Kit.  No electrical component.
InSinkErator Airswitch provides a safe and easy way to turn the disposer on and off.  
A simple push-button switch sends an air pulse through a thin plastic tube to the disposer switch unit.
This activates/deactivates the disposer and eliminates the need for a separate wall switch.  For use with Models 55+, 56, 65+, 66, Evolution 100 and Evolution 200. Available in Chrome only.
InSinkErator® Double Bowl Connector Kit
InSinkErator® Double Bowl Connector Fitting Kit.  For use with all Food Waste disposers.  To assist with fitting the Food Waste Disposer to a double bowl sink.
Chrome Basketwaste
InSinkErator® Chrome Basketwaste / Plug. The basket helps prevent cutlery and non food waste items from falling into the disposer while adding to quiet operation. It also acts as a plug to capture water in the sink and strain food particles. To use with models 65+, 66, Evolution 100 and Evolution 200.
Plumber On Wheels Services.
Local plumbing service are offers the top plumbing service.
Tub And Shower
Replace And Installation Tub.

Blocked or slow draining.

Leaky Repair

Valve Installation.
Faucets Installation
Sink And Faucet Installation.

Drain cleaning.

Leaky Repair.
Drain Services
Drain Installation.
We repair 

drain issues.

Leaky Repair.
Toilet Plumbing
Toilet Installation.
Toilet leaky repair.

Non-flushable toilet.
Water Heater
Commercial water heaters .

Tankless water heaters.

Electric water heaters.

Tank water heater.
Drain Cleaning
Removes food particles.

Clogs drains repair.

Drain cleaning.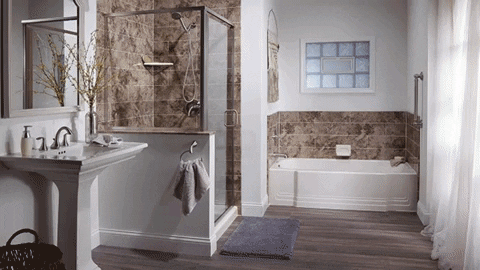 Tub And Shower Renovation.
If you are thinking for bathroom renovations and have no idea about how and when to renovate the bathroom then give Plumber On Wheels a call.
We offer everything from complete shower and bath systems to replacement bathtubs, wall surrounds, tub liners and more. Plus, all of our products are made with high-quality, multi-layer acrylic that's guaranteed to last for the life of your products. 
The bathroom is one of the most used room in any house, and with our practical tips and tricks you will be able to turn yours into a basic but functional space without breaking the bank.
We can turn your imagination into reality as we have done hundreds of bathroom designs at an affordable cost.
Choosing the right bathroom suite, along with your shower, taps, furniture and accessories is vital, especially if you're working to a specific budget.
Get the most out of your buck with these bathroom makeover ideas and bathroom renovations.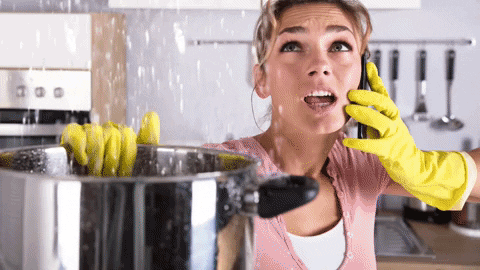 Leaky Repair.
Leaky Repair, Whether you're losing boiler pressure, can smell mould, have a damp patch or have received a high water bill, we can help you detect the leak and fix it as quickly as possible.
After all, the impact of leaks should never be underestimated. A 0.5mm leak could lose 20 litres of water every hour, causing considerable destruction to your property.
Detecting leaks early is just the start. The cost and disruption of locating the source can be equally considerable. If the leak isn't obvious, a plumber may cause further damage to find it.
We'll send a specialist technician to your home at the most suitable time for you. They'll use the latest leak detection technology to locate the problem in a matter of minutes.
So don't hesitate – speak to Plumber On Wheels. Contact us by phone or online and we can talk you through what to expect to put your mind at rest. 
kitchen Renovation.
kitchen Renovation, how much extra money would be needed?
Depends on the size, location and layout of your kitchen.
Are You want to change the layout of Your kitchen?
Moving the location of your sink or stove, in other words the positioning of plumbing points and electrical sockets. 
In any case, if you are able to stick to the original floor plan and structure of your kitchen, you will be able to minimise your renovation costs.
To keeping kitchen costs down, research is essential. In general, the more straight-forward a product is, the cheaper it will be.
One of the most expensive outlays for a new kitchen is the appliances. 
Appliances Installation.
Appliances Installation, In order to operate properly, it will not be enough to just plug it into the electrical socket. And we understand this perfectly!
The most important step when installing an appliance is the proper connection to the electrical supply and the waterway.
It is absolutely needless for you to worry about cables, pipes etc.
For the large and expensive appliances an authorized installation is required, in order for the warranty card to be valid.
Plumber On Wheels can help you. We will not only make the installation of the respective electrical appliance, but we will also issue a document, certifying that it is properly installed in accordance with the requirements of the manufacturer and all the conditions for using the warranty are kept.
Plumber on Wheels offers the top plumbing service.
Same Day Plumbing Services. The Best in Town.
Plumbers are on call 24/7
To unclog your toilet and restore full drainage and powerful flushes.
Garbage Disposal
INSTALLATION
1 Garbage Disposal

Service Call

Remove Old Garbage Disposal
Water Heater
Install New Water Heater
30 Galon Water Heater Include.

Permit File Include.

Remove Old Water Heater.

Installation

Not include dump the old water heater.
Leak Detection
specialize in water leak detection
W

ater leaks from pipes

Plumbing Fixtures

Ongoing Water Leaks

Include Service Call
What our customer thinking about us.
These people are amazing! Starting with a friendly voice on the phone, followed by knowledgeable technicians at your home or business. I am responsible for 6 properties in Hollywood, FL and I will only use them. I am very pleased with their quality of work.
WONDERFUL! Working with Plumber On Wheels was a smooth and professional experience. I called late in the day on Friday and they sent Mark (amazing tech) on Saturday morning. He was incredibly clean and quick, service was above and beyond what I expected. Will only use Plumber On Wheels for all of my plumbing issues moving forward. Thank you!!
quick,easy & problem-free
Find Your Perfect Plumber Today!