Water Heater Leaking Near Biscayne Park FL
Is your water heater leaking? If so, you're not alone. Water heaters often develop leaks, and it's important to take action quickly if one appears. Leaking water can cause a lot of damage, This is usually only necessary if the tank is cracked or otherwise damaged beyond repair. so it's important to address the issue as soon as possible. 
Give Us a call
book online
Coupons Deal
Service:
Plumbing Maintenance
Out Include: 
Get One for 15% Off
Water Heater Service For

Residential and Commercial Near

Biscayne Park FL
Plumber On Wheels are a local Biscayne Park plumber company.
What to do if your water heater leaking
If you have a water heater that is leaking, it is important to take action immediately to prevent further damage. Here are some steps to take if your water heater is leaking:
1. Turn off the power to the water heater. This will help prevent any further damage from occurring.
2. Drain the water from the tank. This will help to prevent any further leakage.
3. Contact a professional plumber to come and take a look at the water heater. They will be able to determine the cause of the leak and fix it.
4. Once the leak has been fixed, you can then turn the power back on to the water heater and fill the tank with water.
5. Check the area around the water heater for any signs of leaks. If you see any, it is important to contact a professional plumber right away to fix the problem.
Water heaters are an important part of many homes and businesses, so it is important to take care of them. If you have a water heater that is leaking, take action right away to prevent further damage.
How to prevent water heater leaks in the first place
Water heater leaks can occur for a variety of reasons, but there are some preventative measures you can take to help keep your water heater from leaking in the first place. One of the best ways to prevent leaks is to have your water heater regularly serviced and inspected by a qualified technician. This will help ensure that any potential problems are caught early and can be fixed before they cause serious damage.
Another way to prevent leaks is to make sure that the area around your water heater is clean and free of debris. This includes keeping the area around the base of the tank clear of leaves and other potential sources of clogs. Additionally, you should check the tank regularly for any signs of corrosion or other damage. If you notice any problems, be sure to have them repaired as soon as possible to prevent further damage.
Finally, you can help prevent water heater leaks by making sure that the temperature of the water in the tank is set at the proper level. If the water is too hot, it can cause the tank to expand and potentially burst. If the water is too cold, it can cause the tank to contract and potentially leak. By keeping the water at the proper temperature, you can help reduce the risk of both problems occurring.
The benefits of having a leak-proof water heater
When it comes to your home's water heater, there are a lot of things that can go wrong. One of the most frustrating and costly problems is leaks. A leaky water heater can cause all sorts of problems, from flooding your home to costing you money on your energy bill.
That's why it's so important to have a water heater that is leak-proof. There are a lot of benefits that come with having a water heater that won't leak, including:
1. You won't have to worry about flooding your home.
2. You can save money on your energy bill.
3. You won't have to worry about replacing your water heater as often.
4. You can have peace of mind knowing that your water heater is safe and reliable.
If you're looking for a leak-proof water heater, then you need to know what to look for. Here are a few things to keep in mind:
1. Make sure the water heater is properly installed.
2. Check the water heater regularly for leaks.
3. Choose a water heater with a good warranty.
4. Buy a quality water heater from a reputable brand.
5. Have your plumber check the water heater
Replacing a water heater – what you need to know
When it comes to your home's water heater, there are a lot of things that can go wrong. From rust and sediment buildup to leaks and complete failure, it's important to be aware of the signs that your water heater may need to be replaced.
If you're not sure whether or not it's time to replace your water heater, here are a few things to keep in mind:
Age – Most water heaters have a lifespan of about 10 years. If yours is getting up there in age, it may be time to start thinking about replacing it.
Rust and Sediment – Over time, rust and sediment can build up in your water heater, causing it to work less efficiently and potentially leading to leaks. If you notice any rust or sediment in your water heater, it's a good idea to have it checked out by a professional.
Location
Address: 2716 SW 55th St, Fort Lauderdale, FL 33312
Service Hours
M-F: 8am – 6pm
Weekends: Closed
Water Heater Repair
Water Heater form Plumbing On Wheels are supplies and installs a wide range of leading American name brands of electric hot water heaters.
We know that energy efficient water heating is a priority for you. To help you choose the right electric hot water system for your needs. 
How do I choose the right size water heater?
Should I go with tank or tankless?
Don't worry about all those questions, we will answer them all.
We will make this as stress free as possible. There are many options available for you, and we would like to choose the best option for you.
Garbage Disposal Installation
Choosing a new Garbage Disposal Installation can be as simple or as detailed as you'd like to make it.
The Garbage Disposal Installation is mounted to the underside of a sink and is designed to collect solid food waste in a grinding chamber.
Your Garbage Disposal Installation is different from your actual garbage can. Not all food scraps and liquids are meant to be poured into your disposal.
A little troubleshooting of common Garbage Disposal Installation problems can save you hundreds of dollars in service calls or an unnecessary purchase of a new unit.
Toilet Repairs Service
Plumbing on wheels, has been providing the toilet repairs in South Florida for a long time and has gained the trust of the clients.
The toilet repairs are necessary because the toilet is used most of the times and can be damaged at any time.
Some of the common problems related to the toilet are toilet tank won't fill up or is slow to fill, the toilet is making abnormal noise and the toilet is running constantly.
So, it is our duty to fix such problems with our experienced local plumbers in the town. Replacing A Toilet, Toilet Flush Repair, Toilet Bowl Repair, If your toilet is giving you problems and you don't think like fixing it yourself then let us know.
Plumber On Wheels Services.
Local plumbing service are offers the top plumbing service.
Tub And Shower
Replace And Installation Tub.

Blocked or slow draining.

Leaky Repair

Valve Installation.
Faucets Installation
Sink And Faucet Installation.

Drain cleaning.

Leaky Repair.
Drain Services
Drain Installation.
We repair 

drain issues.

Leaky Repair.
Toilet Plumbing
Toilet Installation.
Toilet leaky repair.

Non-flushable toilet.
Water Heater
Commercial water heaters .

Tankless water heaters.

Electric water heaters.

Tank water heater.
Drain Cleaning
Removes food particles.

Clogs drains repair.

Drain cleaning.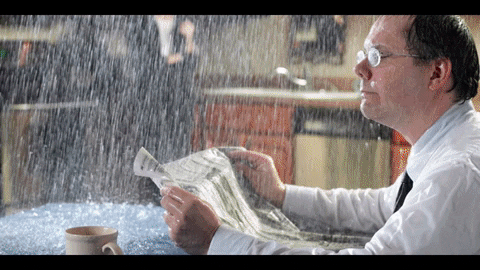 Emergency Plumbing Services
24 Hours A Day 7 Days A Week, 356 Days A Year.
Emergency Plumbing required Toilet Overflowing? Sink clogged? Shower backed up?
These problems need to be solved quickly. If not taken care of immediately it can lead to bigger problems causing more damage to your home.
Our plumbers are highly trained and qualified to help in these emergency plumbing scenarios.
We understand the stress these issues can cause on you, but we want to make it as stress free as possible.
Don't wait to be in an even messier situation give us a call for emergency plumbing issues we are here for you 24/7!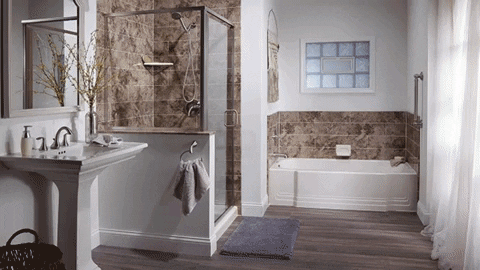 Tub And Shower Renovation.
If you are thinking for 
bathroom renovations
 and have no idea about how and when to renovate the bathroom then give Plumber On Wheels a call.
We offer everything from complete shower and bath systems to replacement bathtubs, wall surrounds, tub liners and more. Plus, all of our products are made with high-quality, multi-layer acrylic that's guaranteed to last for the life of your products.
The bathroom is one of the most used room in any house, and with our practical tips and tricks you will be able to turn yours into a basic but functional space without breaking the bank.
We can turn your imagination into reality as we have done hundreds of bathroom designs at an affordable cost.
Choosing the right bathroom suite, along with your shower, taps, furniture and accessories is vital, especially if you're working to a specific budget.
Get the most out of your buck with these bathroom makeover ideas and bathroom renovations.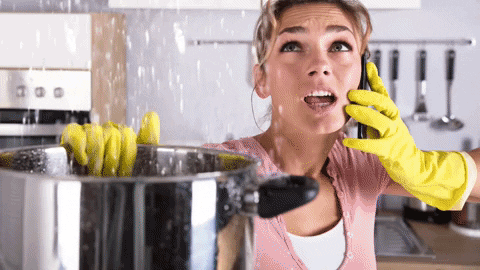 Leaky Repair.
Leaky Repair, Whether you're losing boiler pressure, can smell mould, have a damp patch or have received a high water bill, we can help you detect the leak and fix it as quickly as possible.
After all, the impact of leaks should never be underestimated. A 0.5mm leak could lose 20 litres of water every hour, causing considerable destruction to your property.
Detecting leaks early is just the start. The cost and disruption of locating the source can be equally considerable. If the leak isn't obvious, a plumber may cause further damage to find it.
We'll send a specialist technician to your home at the most suitable time for you. They'll use the latest leak detection technology to locate the problem in a matter of minutes.
So don't hesitate – speak to Plumber On Wheels. Contact us by phone or online and we can talk you through what to expect to put your mind at rest.
kitchen Renovation.
kitchen Renovation, how much extra money would be needed?
Depends on the size, location and layout of your kitchen.
Are You want to change the layout of Your kitchen?
Moving the location of your sink or stove, in other words the positioning of plumbing points and electrical sockets.
In any case, if you are able to stick to the original floor plan and structure of your kitchen, you will be able to minimise your renovation costs.
To keeping kitchen costs down, research is essential. In general, the more straight-forward a product is, the cheaper it will be.
One of the most expensive outlays for a new kitchen is the appliances.
Appliances Installation.
Appliances Installation, In order to operate properly, it will not be enough to just plug it into the electrical socket. And we understand this perfectly!
The most important step when installing an appliance is the proper connection to the electrical supply and the waterway.
It is absolutely needless for you to worry about cables, pipes etc.
For the large and expensive appliances an authorized installation is required, in order for the warranty card to be valid.
Plumber On Wheels can help you. We will not only make the installation of the respective electrical appliance, but we will also issue a document, certifying that it is properly installed in accordance with the requirements of the manufacturer and all the conditions for using the warranty are kept.
Plumber on Wheels offers the top plumbing service.
Same Day Plumbing Services. The Best in Town.
Plumbers are on call 24/7
To unclog your toilet and restore full drainage and powerful flushes.
Garbage Disposal
INSTALLATION
1 Garbage Disposal

Service Call

Remove Old Garbage Disposal
Water Heater
Install New Water Heater
30 Galon Water Heater Include.

Permit File Include.

Remove Old Water Heater.

Installation

Not include dump the old water heater.
Leak Detection
specialize in water leak detection
W

ater leaks from pipes

Plumbing Fixtures

Ongoing Water Leaks

Include Service Call
What our customer thinking about us.
These people are amazing! Starting with a friendly voice on the phone, followed by knowledgeable technicians at your home or business. I am responsible for 6 properties in Hollywood, FL and I will only use them. I am very pleased with their quality of work.
WONDERFUL! Working with Plumber On Wheels was a smooth and professional experience. I called late in the day on Friday and they sent Mark (amazing tech) on Saturday morning. He was incredibly clean and quick, service was above and beyond what I expected. Will only use Plumber On Wheels for all of my plumbing issues moving forward. Thank you!!
quick,easy & problem-free
Find Your Perfect Plumber Today!