Water Heater Repair Service Near Fort Lauderdale
Plumber on Wheels are local plumbing service are offers the top plumbing service like, Water Heater Repair Service Near Fort Lauderdale. As Emergency Plumbing for Toilet Repair, Water Heater Repair, Drain repair and Leaky Repair.
Plumber on wheels are having been in business for years we are very proud to stand behind our work. We want to guarantee your satisfaction 100%. We will not leave the job site until you are completely satisfied.
Give Us a call
book online
Coupons Deal
Service: Plumbing Maintenance
Out Include: 
Get One for 15% Off
Plumbing Service For
Residential and Commercial
We are a local plumbing service We all know Nearby Plumbing services that feeling of not knowing who to call for those plumbing needs.
Commercial Plumbing
Covers the areas of plumbing services for spaces including offices, apartment complex, retail stores, hotels, and schools. We understand how significant it is for our clients to have a well-functioning plumbing system given its direct effect on the day to day operations that is why we bring to you our expert commercial plumbers for rendering the best services at fair prices. We are confident in our ability to provide you with the best service because we have more than a decade of experience in this field; we guarantee you workable, customised solutions based on your workplace's plumbing requirements.
Well, let me help you out! Here at Plumber on Wheels, we have amazing plumbing technicians near you! We have plumbers local service to you that will be there in a jiffy. Give us a call so we can enlighten your stress from your plumbing issues. Let us fix your plumbing issue, while you keep your feet up and relax. Located in any city in South Florida? We have plumbers that come to you at any hour.
Location
Address: 2716 SW 55th St, Fort Lauderdale, FL 33312
Service Hours
M-F: 8am – 6pm
Weekends: Closed
Water Heater Repair
Water Heater form Plumbing On Wheels are supplies and installs a wide range of leading American name brands of electric hot water heaters.
We know that energy efficient water heating is a priority for you. To help you choose the right electric hot water system for your needs. 
How do I choose the right size water heater?
Should I go with tank or tankless?
Don't worry about all those questions, we will answer them all.
We will make this as stress free as possible. There are many options available for you, and we would like to choose the best option for you.
Garbage Disposal Installation
Choosing a new garbage disposal can be as simple or as detailed as you'd like to make it.
The garbage disposal is mounted to the underside of a sink and is designed to collect solid food waste in a grinding chamber. 
Your garbage disposal is different from your actual garbage can. Not all food scraps and liquids are meant to be poured into your disposal.
A little troubleshooting of common garbage disposal problems can save you hundreds of dollars in service calls or an unnecessary purchase of a new unit.
Toilet Repairs Service
Plumbing on wheels, has been providing the toilet repairs in South Florida for a long time and has gained the trust of the clients.
The toilet repairs are necessary because the toilet is used most of the times and can be damaged at any time.
Some of the common problems related to the toilet are toilet tank won't fill up or is slow to fill, the toilet is making abnormal noise and the toilet is running constantly.
So, it is our duty to fix such problems with our experienced local plumbers in the town. Replacing A Toilet, Toilet Flush Repair, Toilet Bowl Repair, If your toilet is giving you problems and you don't think like fixing it yourself then let us know.
Plumber On Wheels Services.
Local plumbing service are offers the top plumbing service.
Tub And Shower
Replace And Installation Tub.

Blocked or slow draining.

Leaky Repair

Valve Installation.
Faucets Installation
Sink And Faucet Installation.

Drain cleaning.

Leaky Repair.
Drain Services
Drain Installation.
We repair 

drain issues.

Leaky Repair.
Toilet Plumbing
Toilet Installation.
Toilet leaky repair.

Non-flushable toilet.
Water Heater
Commercial water heaters .

Tankless water heaters.

Electric water heaters.

Tank water heater.
Drain Cleaning
Removes food particles.

Clogs drains repair.

Drain cleaning.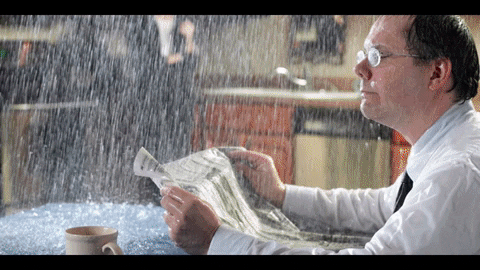 Emergency Plumbing Services
24 Hours A Day 7 Days A Week, 356 Days A Year.
Emergency Plumbing required Toilet Overflowing? Sink clogged? Shower backed up?
These problems need to be solved quickly. If not taken care of immediately it can lead to bigger problems causing more damage to your home.
Our plumbers are highly trained and qualified to help in these emergency plumbing scenarios.
We understand the stress these issues can cause on you, but we want to make it as stress free as possible.
Don't wait to be in an even messier situation give us a call for emergency plumbing issues we are here for you 24/7!
Plumber on Wheels offers the top plumbing service.
Same Day Plumbing Services. The Best in Town.
Plumbers are on call 24/7
To unclog your toilet and restore full drainage and powerful flushes.
Garbage Disposal
INSTALLATION
1 Garbage Disposal

Service Call

Remove Old Garbage Disposal
Water Heater
Install New Water Heater
30 Galon Water Heater Include.

Permit File Include.

Remove Old Water Heater.

Installation

Not include dump the old water heater.
Leak Detection
specialize in water leak detection
W

ater leaks from pipes

Plumbing Fixtures

Ongoing Water Leaks

Include Service Call
What our customer thinking about us.
These people are amazing! Starting with a friendly voice on the phone, followed by knowledgeable technicians at your home or business. I am responsible for 6 properties in Hollywood, FL and I will only use them. I am very pleased with their quality of work.
WONDERFUL! Working with Plumber On Wheels was a smooth and professional experience. I called late in the day on Friday and they sent Mark (amazing tech) on Saturday morning. He was incredibly clean and quick, service was above and beyond what I expected. Will only use Plumber On Wheels for all of my plumbing issues moving forward. Thank you!!
quick,easy & problem-free
Find Your Perfect Plumber Today!